This web app uses cookies to compile statistic information of our users visits. By continuing to browse the site you are agreeing to our use of cookies. If you wish you may change your preference or read about cookies
close
Are you looking for more examples of business models like this one?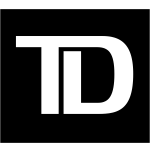 The Toronto-Dominion Bank (the Bank), incorporated on June 22, 1998, operates as a bank in North America. The Bank is an online Financial services firm, with approximately 10.2 million online and mobile customers. The Bank conducts its business through the Segments, which include Canadian Retail, U.S. Retail, Wholesale Banking and Corporate. The Canadian Retail Segment provides a range of Financial products and services to customers in the Canadian personal and commercial banking businesses. The U.S. Retail Segment consists of the Bank's retail and commercial banking operations operating under the brand TD Bank, and wealth management services in the United States. The Wholesale Banking Segment provides a range of capital markets, investment banking, and corporate banking products and services, including underwriting and distribution of new debt and equity issues, providing advice on strategic acquisitions and divestitures, and meeting the daily trading, funding and investment needs of its clients.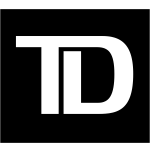 Category: Financial Services
You rock! Thank you for your interest.
Before starting the canvas download, we would like to ask you to pay with a tweet.
x
Before downloading the canvas, we would like to invite you to our newsletter, from time-to-time we will send you curated content about business strategy