This web app uses cookies to compile statistic information of our users visits. By continuing to browse the site you are agreeing to our use of cookies. If you wish you may change your preference or read about cookies
close
Why Toshiba's Business Model is so successful?
Get all the answers
---
Toshiba's Company Overview
---
Toshiba Corporation is a diversified electric/electronic manufacturer. The company's Segments include energy & infrastructure, which includes nuclear power generation systems, thermal power generation systems, fuel cells, power generation, and instrumentation and control systems; Community Solutions, which includes broadcasting system, road equipment systems, water supply and sewerage systems, environmental system, elevators and light emitting diode lights; Healthcare Systems & Services, which includes diagnostic x-ray systems and computerized tomography systems; Electronic Devices & Components, which includes small-signal devices, power devices, optoelectronic devices, storage devices and semiconductor manufacturing equipment; Lifestyle products & Services, which includes personal computers, televisions, refrigerators, washing machines and home appliance repair services, and Others, including information technology solutions, human resource and payroll systems, and logistics service.
www.toshiba.co.jp
Country: Japan
Foundations date: 1875
Type: Public
Sector: Technology
Categories: Electronics
---
Toshiba's Customer Needs
---
Social impact:
Life changing: self-actualization
Emotional: design/aesthetics, attractiveness, provides access
Functional: reduces effort, saves time, connects, integrates, variety, organizes, quality
---
Toshiba's Related Competitors
---
---
Toshiba's Business Operations
---
Augmenting products to generate data:
Due to advancements in sensors, wireless communications, and big data, it is now possible to collect and analyze massive quantities of data in a wide range of settings, from wind turbines to kitchen appliances to intelligent scalpels. These data may be utilized to improve asset design, operation, maintenance, and repair or improve how an activity is carried out. Such skills, in turn, may serve as the foundation for new services or business models.
Archetypes of business model design:
The business model archetypes include many business personalities and more than one business model linked to various goods or services. There is a common foundation behind the scenes of each unit, but from a management standpoint, each group may operate independently.
Customer loyalty:
Customer loyalty is a very successful business strategy. It entails giving consumers value that extends beyond the product or service itself. It is often provided through incentive-based programs such as member discounts, coupons, birthday discounts, and points. Today, most businesses have some kind of incentive-based programs, such as American Airlines, which rewards customers with points for each trip they take with them.
Decomposition:
Simplifying many product kinds inside a product group or set of goods. A technique for doing business analysis in which a complex business process is dissected to reveal its constituent parts. Functional decomposition is a technique that may be used to contribute to an understanding and management of large and complicated processes and assist in issue solving. Additionally, functional decomposition is utilized in computer engineering to aid in the creation of software.
Demarketing:
Excluding current clients that are unprofitable or who do not adhere to company principles. Efforts directed towards reducing (not eliminating) demand for a product that (1) a company cannot provide in sufficient quantities or (2) a firm does not want to sell in a particular area due to prohibitively expensive distribution or marketing expenses. Increased pricing, less promotion, and product redesign are all common demarketing tactics.
Digital transformation:
Digitalization is the systematic and accelerated transformation of company operations, processes, skills, and models to fully exploit the changes and possibilities brought about by digital technology and its effect on society. Digital transformation is a journey with many interconnected intermediate objectives, with the ultimate aim of continuous enhancement of processes, divisions, and the business ecosystem in a hyperconnected age. Therefore, establishing the appropriate bridges for the trip is critical to success.
Ingredient branding:
Ingredient branding is a kind of marketing in which a component or ingredient of a product or service is elevated to prominence and given its own identity. It is the process of developing a brand for an element or component of a product in order to communicate the ingredient's superior quality or performance. For example, everybody is aware of the now-famous Intel Inside and its subsequent success.
Performance-based contracting:
Performance-based contracting (PBC), sometimes referred to as performance-based logistics (PBL) or performance-based acquisition, is a method for achieving quantifiable supplier performance. A PBC strategy focuses on developing strategic performance measures and the direct correlation of contract payment to success against these criteria. Availability, dependability, maintainability, supportability, and total cost of ownership are all standard criteria. This is accomplished mainly via incentive-based, long-term contracts with precise and quantifiable operational performance targets set by the client and agreed upon by contractual parties.
Long tail:
The long tail is a strategy that allows businesses to realize significant profit out of selling low volumes of hard-to-find items to many customers instead of only selling large volumes of a reduced number of popular items. The term was coined in 2004 by Chris Anderson, who argued that products in low demand or with low sales volume can collectively make up market share that rivals or exceeds the relatively few current bestsellers and blockbusters but only if the store or distribution channel is large enough.
Licensing:
A formal agreement in which the owner of the copyright, know-how, patent, service mark, trademark, or other intellectual property grants a licensee the right to use, manufacture, and sell copies of the original. These agreements often restrict the licensee's scope or area of operation, define whether the license is exclusive or non-exclusive, and stipulate whether the licensee will pay royalties or another kind of compensation in return. While licensing agreements are often used to commercialize the technology, franchisees also utilize them to encourage the sale of products and services.
Fast fashion:
Fast fashion is a phrase fashion retailers use to describe how designs travel rapidly from the catwalk to catch current fashion trends. The emphasis is on optimizing specific supply chain components to enable these trends to be developed and produced quickly and affordably, allowing the mainstream customer to purchase current apparel designs at a reduced price.
Make and distribute:
In this arrangement, the producer creates the product and distributes it to distributors, who oversee the goods' ongoing management in the market.
Technology trends:
New technologies that are now being created or produced in the next five to ten years will significantly change the economic and social landscape. These include but are not limited to information technology, wireless data transmission, human-machine connection, on-demand printing, biotechnology, and sophisticated robotics.
Finance get makeover:
Expand your company, acquire money, overcome obstacles, implement your plans, and achieve more success. Financial modeling is how a business creates a financial representation of part or all of the firm's or security's economic characteristics. Typically, the model is defined by its ability to conduct computations and offer suggestions based on the results.
Enterprise unbundled:
Unbundling is a business practice that recognizes that a company may have three primary focuses: client connections, product innovation, and infrastructure. Moreover, three of these elements may coexist in big businesses, creating a complex model that needs significant resources to operate effectively. Thus, unbundling is a crucial idea for any enterprise's future success. Additionally referred to as deconstruction or disaggregation, this benign word refers to a dominating force that propels digital change into the heart of whole sectors.
Niche retail:
A marketing strategy for a product or service includes characteristics that appeal to a particular minority market segment. A typical niche product will be distinguishable from other goods and manufactured and sold for specialized purposes within its associated niche market. Niche retail has focused on direct-to-consumer and direct-to-business internet sales channels. The slogan for niche retail is Everything except the brand.
Product innovation:
Product innovation is the process of developing and introducing a new or better version of an existing product or service. This is a broader definition of innovation than the generally recognized definition, which includes creating new goods that are considered innovative in this context. For example, Apple launched a succession of successful new products and services in 2001?the iPod, the iTunes online music service, and the iPhone?which catapulted the firm to the top of its industry.
Solution provider:
A solution provider consolidates all goods and services in a particular domain into a single point of contact. As a result, the client is supplied with a unique know-how to improve efficiency and performance. As a Solution Provider, a business may avoid revenue loss by broadening the scope of the service it offers, which adds value to the product. Additionally, close client interaction enables a better understanding of the customer's habits and requirements, enhancing goods and services.
Supply chain:
A supply chain is a network of companies, people, activities, data, and resources that facilitate the movement of goods and services from supplier to consumer. The supply chain processes natural resources, raw materials, and components into a completed product supplied to the ultimate consumer. In addition, used goods may re-enter the distribution network at any point where residual value is recyclable in advanced supply chain systems. Thus, value chains are connected through supply chains.
Recommended companies based on your search: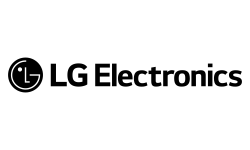 LG Electronics Inc. is a Korea-based manufacturer specialized in the provision of electronic products. The com...

Fujitsu Limited is engaged in the business of development, manufacture, sales, and maintenance of a range of p...

Jencent Electronics Technology Ltd. specializes in developing, producing and selling accessories for phone, co...
You rock! Thank you for your interest.
Before starting the canvas download, we would like to ask you to pay with a tweet.
x
Before downloading the canvas, we would like to invite you to our newsletter, from time-to-time we will send you curated content about business strategy