This web app uses cookies to compile statistic information of our users visits. By continuing to browse the site you are agreeing to our use of cookies. If you wish you may change your preference or read about cookies
close
Why Ushahidi's Business Model is so successful?
Get all the answers
---
Ushahidi's Company Overview
---
Ushahidi, which translates to "testimony" in Swahili, was developed to map reports of violence in Kenya after the post-election violence in 2008. Since then, thousands have used our crowdsourcing tools to raise their voice. We're a technology leader in Africa, headquartered in Nairobi, with a global team.
https://www.ushahidi.com/
Country: Kenya
Foundations date: 2008
Type: Nonprofit
Sector: Technology
Categories: Non-profit
---
Ushahidi's Customer Needs
---
Social impact: Self-transcendence
Life changing: provides hope, affiliation/belonging, self-actualization, motivation
Emotional: reduces anxiety, rewards me, provides access
Functional: saves time, simplifies, reduces risk, connects, reduces effort, informs
---
Ushahidi's Related Competitors
---
---
Ushahidi's Business Operations
---
Add-on:
An additional item offered to a customer of a primary product or service is referred to as an add-on sale. Depending on the industry, add-on sales may generate substantial income and profits for a firm. For example, when a customer has decided to purchase the core product or service, the salesman at an automotive dealership will usually offer an add-on sale. The pattern is used in the price of new software programs based on access to new features, number of users, and so forth.
Customer data:
It primarily offers free services to users, stores their personal information, and acts as a platform for users to interact with one another. Additional value is generated by gathering and processing consumer data in advantageous ways for internal use or transfer to interested third parties. Revenue is produced by either directly selling the data to outsiders or by leveraging it for internal reasons, such as increasing the efficacy of advertising. Thus, innovative, sustainable Big Data business models are as prevalent and desired as they are elusive (i.e., data is the new oil).
Crowdsourcing:
Crowdsourcing is a kind of sourcing in which people or organizations solicit donations from Internet users to acquire required services or ideas. Crowdsourcing differs from outsourcing because work may originate from an undefined public (rather than being commissioned from a particular, identified organization). In addition, those crowdsourcing procedures are a combination of bottom-up and top-down. The benefits of crowdsourcing may include reduced prices, increased speed, better quality, increased flexibility, scalability, and variety. An anonymous crowd adopts a solution to a task or issue, usually through the internet. Contributors are compensated or have the opportunity to win a prize if their answer is selected for manufacturing or sale. Customer engagement and inclusion may help build a good rapport with them, resulting in increased sales and income.
Blended value:
Blended value is a relatively new conceptual framework in which non-profit organizations, companies, and investments are assessed on their capacity to create a combination of financial, social, and environmental value. Businesses that use mixed value business models actively enhance their social impact while maintaining economic efficiency. A fair-trade coffee cooperative, for example, generates social value via guaranteed minimum prices given to coffee growers and direct investments in community development.
Freemium:
Freemium is the sum of the words free and premium and refers to a business strategy that provides both free and premium services. The freemium business model works by providing essential services for free and charging for enhanced or extra capabilities. This is a typical practice among many software firms, who offer imperative software for free with restricted functionality, and it is also a popular approach among game developers. While everyone is invited to play the game for free, extra lives and unique game features are accessible only once the player buys.
Donationware:
Donationware is a software license arrangement that provides users with fully functional, unrestricted software in exchange for an optional contribution to the creator or a third-party beneficiary (usually a non-profit). The author may optionally specify the amount of the assistance, or it may be left to the user's choice, depending on their subjective assessment of the software's worth.
Ecosystem:
A business ecosystem is a collection of related entities ? suppliers, distributors, customers, rivals, and government agencies ? collaborating and providing a particular product or service. The concept is that each entity in the ecosystem influences and is impacted by the others, resulting in an ever-changing connection. Therefore, each entity must be adaptive and flexible to live, much like a biological ecosystem. These connections are often backed by a shared technical platform and are based on the flow of information, resources, and artifacts in the software ecosystem.
Power on:
This method allows the modification of current structures via the use of cutting-edge technology, as shown by growing political unrest, a crisis in representation and governance, and upstart companies upending established sectors. Nevertheless, the nature of this transition is often exaggerated or severely underestimated. As a result, some cling to delirious fantasies of a new techno-utopia in which greater connection results in direct democracy and wealth.
Social stakeholder:
Social responsibility will only be accurate if many managers embrace moral leadership rather than immoral leadership, organizational management, and business ethics that engage morals and values in corporate governance. In a nutshell, it addresses the concept of who or what really matters.
Software as a Service (SaaS):
Software as a Service (SaaS) is a paradigm for licensing and delivering subscription-based and centrally hosted software. Occasionally, the term on-demand software is used. SaaS is usually accessible through a web browser via a thin client. SaaS has established itself as the de facto delivery mechanism for a large number of commercial apps. SaaS has been integrated into virtually every major enterprise Software company's strategy.
Knowledge and time:
It performs qualitative and quantitative analysis to determine the effectiveness of management choices in the public and private sectors. Widely regarded as the world's most renowned management consulting firm. Descriptive knowledge, also called declarative knowledge or propositional knowledge, is a subset of information represented in declarative sentences or indicative propositions by definition. This differentiates specific knowledge from what is usually referred to as know-how or procedural knowledge, as well as knowledge of or acquaintance knowledge.
Nonprofit organization:
The nonprofit world rarely engages in equally clear and succinct conversations about an organization's long-term funding strategy. It works on funds and provides services to the user free of cost. That is because the different types of funding that fuel nonprofits have never been clearly defined. A nonprofit organization is often dedicated to furthering a particular social cause or advocating for a particular point of view. In economic terms, a nonprofit organization uses its surplus revenues to further achieve its purpose or mission, rather than distributing its surplus income to the organization's shareholders (or equivalents) as profit or dividends.
Open-source:
Compared to more centralized development methods, such as those usually employed by commercial software firms, the open-source model is more decentralized. Scientists see the open-source approach as an example of collaborative openness. Peer production is a fundamental concept of open-source software development, with deliverables such as source code, blueprints, and documentation made freely accessible to the public. The open-source software movement started as a reaction to the constraints imposed by proprietary programming. Since then, its ideas have extended to other areas, resulting in what is known as open cooperation. Typically, money is generated via services that complement the product, such as advising and maintenance.
Product innovation:
Product innovation is the process of developing and introducing a new or better version of an existing product or service. This is a broader definition of innovation than the generally recognized definition, which includes creating new goods that are considered innovative in this context. For example, Apple launched a succession of successful new products and services in 2001?the iPod, the iTunes online music service, and the iPhone?which catapulted the firm to the top of its industry.
Radical transparency:
The concept of radical transparency, or everyone knowing everything, has the potential to be a significant driver of improved organizational performance. This is especially true for new, fast-growing businesses that are under pressure to achieve aggressive sales targets and keep their investors pleased. In governance, politics, software design, and business, radical transparency refers to activities and methods that significantly enhance organizational processes and data openness.
Recommended companies based on your search:

Oxfam is an international confederation of charitable organizations focused on the alleviation of global pover...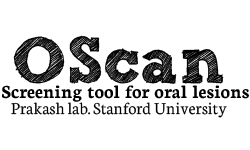 The OScan team at Stanford University has developed an affordable screening tool that brings standardized, mul...

BRAC, an international development organization based in Bangladesh, is the largest non-governmental developme...
You rock! Thank you for your interest.
Before starting the canvas download, we would like to ask you to pay with a tweet.
x
Before downloading the canvas, we would like to invite you to our newsletter, from time-to-time we will send you curated content about business strategy