This web app uses cookies to compile statistic information of our users visits. By continuing to browse the site you are agreeing to our use of cookies. If you wish you may change your preference or read about cookies
close
Why Warby Parker's Business Model is so successful?
Get all the answers
---
Warby Parker's Company Overview
---
Warby Parker is an American brand of prescription eyeglasses and sunglasses founded in 2010. Warby Parker sells online and has a limited number of showrooms in the United States
www.warbyparker.com
Country: New York
Foundations date: 2010
Type: Private
Sector: Consumer Goods
Categories: Retail
---
Warby Parker's Customer Needs
---
Social impact: Self-transcendence
Life changing: provides hope, self-actualization
Emotional: rewards me, design/aesthetics, badge value, attractiveness, provides access, wellness
Functional: Quality, variety, sensory appeal, organizes, integrates, saves time, avoids hassles
---
Warby Parker's Related Competitors
---
---
Warby Parker's Business Operations
---
Curated retail:
Curated retail guarantees focused shopping and product relevance; it presents a consumer with the most appropriate options based on past purchases, interactions, and established preferences. It may be provided via human guidance, algorithmic recommendations, or a combination of the two.
Channel aggregation:
Consolidating numerous distribution routes into one to achieve greater economic efficiency. A business model for internet commerce in which a company (that does not manufacture or warehouse any item) gathers (aggregates) information about products and services from many competing sources and displays it on its website. The firm's strength is in its power to create an 'environment' that attracts users to its website and develop a system that facilitates pricing and specification matching.
Cash machine:
The cash machine business model allows companies to obtain money from sales since consumers pay ahead for the goods they purchase, but the costs required to generate the revenue are not yet paid. This increases companies' liquidity, which they may use to pay off debt or make additional investments. Among several others, the online store Amazon often employs this business model.
Culture is brand:
It requires workers to live brand values to solve issues, make internal choices, and provide a branded consumer. Developing a distinctive and enduring cultural brand is the advertising industry's holy grail. Utilizing the hazy combination of time, attitude, and emotion to identify and replicate an ideology is near to marketing magic.
Channel per purpose:
Creating separate channels for selling and purchasing current goods and services. A marketing plan is a vendor's plan for distributing a product or service to the end consumer through the chain of commerce. Manufacturers and retailers have a plethora of channel choices. The simplest method is the direct channel, which involves the seller selling directly to the consumer. In addition, the vendor may use its own sales staff or offer its goods or services through an e-commerce website.
Digital:
A digital strategy is a strategic management and a business reaction or solution to a digital issue, which is often best handled as part of a broader company plan. A digital strategy is frequently defined by the application of new technologies to existing business activities and a focus on enabling new digital skills for their company (such as those formed by the Information Age and frequently as a result of advances in digital technologies such as computers, data, telecommunication services, and the World wide web, to name a few).
Corporate innovation:
Innovation is the outcome of collaborative creativity in turning an idea into a feasible concept, accompanied by a collaborative effort to bring that concept to life as a product, service, or process improvement. The digital era has created an environment conducive to business model innovation since technology has transformed how businesses operate and provide services to consumers.
Direct selling:
Direct selling refers to a situation in which a company's goods are immediately accessible from the manufacturer or service provider rather than via intermediate channels. The business avoids the retail margin and any extra expenses connected with the intermediaries in this manner. These savings may be passed on to the client, establishing a consistent sales experience. Furthermore, such intimate touch may help to strengthen client connections. Finally, direct selling benefits consumers by providing convenience and service, such as personal demonstrations and explanations of goods, home delivery, and substantial satisfaction guarantees.
Ingredient branding:
Ingredient branding is a kind of marketing in which a component or ingredient of a product or service is elevated to prominence and given its own identity. It is the process of developing a brand for an element or component of a product in order to communicate the ingredient's superior quality or performance. For example, everybody is aware of the now-famous Intel Inside and its subsequent success.
Embedded social enterprises:
The built-in social model is predicated on the premise that everyone wants to do good and lose weight in their awareness in a highly consumerist society. Toms Shoes was the first business to establish a successful strategy for include contributions in the value of its bids. Concentrating on shoe sales, the company gained notoriety in the media and its consumers when they announced that another team is given to a charity for every pair of shoes bought.
Spectrum retail:
Utilizes a multi-tiered e-commerce approach. The firm first focused on business-to-consumer connections with its customers and business-to-business ties with its suppliers. Still, it later expanded to include customer-to-business transactions after recognizing the importance of customer evaluations in product descriptions. It now also enables customer-to-customer transactions by establishing a marketplace that serves as a middleman for such transactions. The company's platform enables nearly anybody to sell almost anything.
Regular replacement:
It includes items that must be replaced on a regular basis; the user cannot reuse them. Consumables are products utilized by people and companies and must be returned regularly due to wear and tear or depletion. Additionally, they may be described as components of a final product consumed or irreversibly changed throughout the production process, including semiconductor wafers and basic chemicals.
Reverse engineering:
It is a legally sanctioned technique of duplicating a technology in which, rather than beginning from scratch, one starts with an existing product and works backward to determine how it works. Once the product's basic principle or core idea is established, the next stage is to replicate the same outcomes using other methods to prevent (legally prohibited) patent infringement. The cost of manufacturing is significantly lowered.
Trialware:
Trialware is software that has an expiration date. The user may use the software fully featured until the trial time expires. At this point, it reverts to a limited functionality (freemium, nagware, or crippleware) or non-functional mode until the user pays the licensing price and gets a registration code to unlock the program. Trialware has established itself as the industry standard for an online software as a Service (SaaS).
Experience selling:
An experience in the sales model describes how a typical user perceives or comprehends a system's operation. A product or service's value is enhanced when an extra customer experience is included. Visual representations of experience models are abstract diagrams or metaphors derived from recognizable objects, actions, or systems. User interfaces use a range of experience models to help users rapidly comprehend what is occurring in the design, where they are, and what they may do next. For example, a software experience model may depict the connection between two applications and the relationship between an application and different navigation methods and other system or software components.
Membership club:
Belonging to a group, either individually or collectively. Certain memberships may charge a fee to join or participate, while others are free. Others have particular skill criteria that must be met before membership is granted. Members are entitled to specific benefits or advantages, but not all members may enjoy the same rights and privileges. Another method is taken by a members-only luxury lifestyle management business that offers concierge services such as vacation reservations, restaurant suggestions, and event access.
Robin Hood:
They 'rob' the wealthy and give to the needy, which distinguishes them from their main competitor, who does the polar opposite. Products and services are used by 'the poor' for a low or even no cost, while 'the wealthy' pay a more fantastic price. In addition, it contributes to brand recognition and makes 'the wealthy' feel better about purchasing since it benefits impoverished people. The most outstanding example is TOMS Shoes, which gives one pair of shoes to a kid in need for every couple sold to customers.
Fashion sense:
In any customized sense of style, the golden guideline is to buy garments that fit correctly. Nothing ruins an ensemble more than an ill-fitting jacket, shirt, or trouser, regardless of the dress code or the cost of the clothing. Personal Values Sharing as a Brand Identity A significant component of developing a company that fits your lifestyle is growing a business grounded in your beliefs.
Fast fashion:
Fast fashion is a phrase fashion retailers use to describe how designs travel rapidly from the catwalk to catch current fashion trends. The emphasis is on optimizing specific supply chain components to enable these trends to be developed and produced quickly and affordably, allowing the mainstream customer to purchase current apparel designs at a reduced price.
Make and distribute:
In this arrangement, the producer creates the product and distributes it to distributors, who oversee the goods' ongoing management in the market.
Online marketplace:
An online marketplace (or online e-commerce marketplace) is a kind of e-commerce website in which product or service information is supplied by various third parties or, in some instances, the brand itself, while the marketplace operator handles transactions. Additionally, this pattern encompasses peer-to-peer (P2P) e-commerce between businesses or people. By and large, since marketplaces aggregate goods from a diverse range of suppliers, the variety and availability are typically greater than in vendor-specific online retail shops. Additionally, pricing might be more competitive.
Experience:
Disrupts by offering a better understanding that customers are willing to pay for. Experience companies that have progressed may begin charging for the value of the transformation that an experience provides. An experienced company charges for the feelings consumers get as a result of their interaction with it.
Shop in shop:
A store-within-a-store, sometimes known as a shop-in-shop, is an arrangement in which a retailer leases out a portion of its retail space to another business to operate another independent store. This arrangement is prevalent with gas stations and supermarkets. In addition, numerous bookstores collaborate with coffee shops since consumers often want a spot to relax and enjoy a beverage while browsing. Frequently, the shop-within-a-store is owned by a manufacturer who operates an outlet inside a retailer's store.
eCommerce:
Electronic commerce, or e-commerce (alternatively spelled eCommerce), is a business model, or a subset of a larger business model, that allows a company or person to do business via an electronic network, usually the internet. As a result, customers gain from increased accessibility and convenience, while the business benefits from integrating sales and distribution with other internal operations. Electronic commerce is prevalent throughout all four main market segments: business to business, business to consumer, consumer to consumer, and consumer to business. Ecommerce may be used to sell almost any goods or service, from books and music to financial services and airline tickets.
Niche retail:
A marketing strategy for a product or service includes characteristics that appeal to a particular minority market segment. A typical niche product will be distinguishable from other goods and manufactured and sold for specialized purposes within its associated niche market. Niche retail has focused on direct-to-consumer and direct-to-business internet sales channels. The slogan for niche retail is Everything except the brand.
Take the wheel:
Historically, the fundamental principles for generating and extracting economic value were rigorous. Businesses attempted to implement the same business concepts more effectively than their rivals. New sources of sustained competitive advantage are often only accessible via business model reinvention driven by disruptive innovation rather than incremental change or continuous improvement.
Radical transparency:
The concept of radical transparency, or everyone knowing everything, has the potential to be a significant driver of improved organizational performance. This is especially true for new, fast-growing businesses that are under pressure to achieve aggressive sales targets and keep their investors pleased. In governance, politics, software design, and business, radical transparency refers to activities and methods that significantly enhance organizational processes and data openness.
Recommended companies based on your search: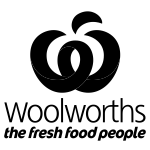 Woolworths Holdings Limited is a retail company. The company operates through seven segments: Woolworths Cloth...

Das t-shirt is a young company with innovative concept of selling and customizing clothes. They specialize in ...
You rock! Thank you for your interest.
Before starting the canvas download, we would like to ask you to pay with a tweet.
x
Before downloading the canvas, we would like to invite you to our newsletter, from time-to-time we will send you curated content about business strategy