This web app uses cookies to compile statistic information of our users visits. By continuing to browse the site you are agreeing to our use of cookies. If you wish you may change your preference or read about cookies
close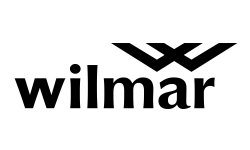 Wilmar International Limited is a Singapore-based agribusiness company. The company's business activities include oil palm cultivation, oilseed crushing, edible oils refining, sugar milling and refining, manufacturing of consumer products, specialty fats, oleochemicals, biodiesel, and fertilizers, as well as rice and flour milling. Its Segments include Tropical Oils (plantation, manufacturing & merchandising); Oilseeds & Grains (manufacturing & consumer products); Sugar (milling, merchandising, refining & consumer products), and Others. It produces nitrogen, phosphorus, and potassium (NPK) compound fertilizers and is also engaged in the merchandising of straight fertilizers, such as potash, phosphate, and nitrogen, and trace element products. It is engaged in the processing, refining, merchandising and distribution of oilseeds products, such as soybean oil and meal, sunflower seed oil and meal, cottonseed oil and meal, canola oil and meal, peanut oil and meal, and corn.
Visit website
Average rate:
4
Number of votes:
1476
Digital maturity:
Conservative
Create better business strategies
using business model data
Vizo is a platform that searches, analyzes and visualizes the world's collective business model intelligence to help answer strategic questions, it combines the simplicity of business model canvas with the innovation power of mash-up method.
Start free trial
You rock! Thank you for your interest.
Before starting the canvas download, we would like to ask you to pay with a tweet.
x
Before downloading the canvas, we would like to invite you to our newsletter, from time-to-time we will send you curated content about business strategy