This web app uses cookies to compile statistic information of our users visits. By continuing to browse the site you are agreeing to our use of cookies. If you wish you may change your preference or read about cookies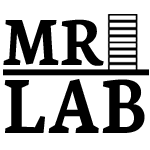 The MRiLab is a numerical MRI simulation package. It has been invented and developed to simulate MR signal for...

In 1999 sparked the growth of the PC gaming market, redefined modern computer graphics, and revolutionized par...

Deepcognition.ai provides industries first deep learning platform to design, train and deploy deep learning mo...
Before downloading the canvas, we would like to invite you to our newsletter, from time-to-time we will send you curated content about business strategy