This web app uses cookies to compile statistic information of our users visits. By continuing to browse the site you are agreeing to our use of cookies. If you wish you may change your preference or read about cookies
State Grid Corporation of China is the largest electric utility company in the world. It is State-owned and tr...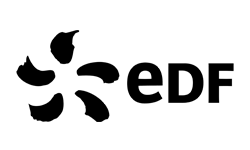 Électricité de France S.A. is a French electric utility company, largely owned by the French state. Headquar...

P2 Power is an innovative company that develops and implements products and projects that maximize the efficie...
Before downloading the canvas, we would like to invite you to our newsletter, from time-to-time we will send you curated content about business strategy