This web app uses cookies to compile statistic information of our users visits. By continuing to browse the site you are agreeing to our use of cookies. If you wish you may change your preference or read about cookies
Your search for
Social Enterprise
Resulted in 3 canvas

WeFarm is a free peer-to-peer service that enables farmers to share information via SMS, without the internet and without having to leave their farm. ...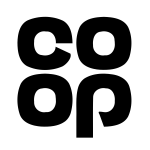 The Co-operative Group, commonly known as the Co-op, is a British consumer co-operative with a diverse family of retail businesses including food reta...

Yammer, Inc. operates a private social network that helps employees to collaborate across departments, locations, and business applications. The compa...
Before downloading the canvas, we would like to invite you to our newsletter, from time-to-time we will send you curated content about business strategy