This web app uses cookies to compile statistic information of our users visits. By continuing to browse the site you are agreeing to our use of cookies. If you wish you may change your preference or read about cookies
close
Why Disha's Business Model is so successful?
Get all the answers
---
Disha's Company Overview
---
Disha Migration is taking yet another step, moving closer to realize its vision of "providing people possibilities." Disha is an Australian company providing consultancy services in multiple fields. It has been providing business consulting services since last ten years. We have also been providing extensive customized services in Education, Career and Migration fields.
www.disha.com
Country: Australia
Foundations date: 2004
Type: Private
Sector: Consumer Services
Categories: Consulting
---
Disha's Customer Needs
---
Social impact:
Life changing: self-actualization, affiliation/belonging
Emotional: badge value, reduces anxiety, provides access, attractiveness
Functional: saves time, makes money, reduces risk, organizes, integrates, reduce effort, avoids hassles, quality, variety, informs
---
Disha's Related Competitors
---
---
Disha's Business Operations
---
Certification and endorsement:
Certification is a term that refers to the verification of an object's, person's, or organization's unique qualities. Usually, although not always, this validation comes in the form of an external review, education, evaluation, or audit. Accreditation is the procedure through which a particular organization is certified. The majority of contemporary software vendors provide certification to standardize and resell their goods and services.
Licensing:
A formal agreement in which the owner of the copyright, know-how, patent, service mark, trademark, or other intellectual property grants a licensee the right to use, manufacture, and sell copies of the original. These agreements often restrict the licensee's scope or area of operation, define whether the license is exclusive or non-exclusive, and stipulate whether the licensee will pay royalties or another kind of compensation in return. While licensing agreements are often used to commercialize the technology, franchisees also utilize them to encourage the sale of products and services.
Network builders:
This pattern is used to connecting individuals. It offers essential services for free but charges for extra services. The network effect is a paradox that occurs when more people utilize a product or service, the more valuable it becomes.
Shop in shop:
A store-within-a-store, sometimes known as a shop-in-shop, is an arrangement in which a retailer leases out a portion of its retail space to another business to operate another independent store. This arrangement is prevalent with gas stations and supermarkets. In addition, numerous bookstores collaborate with coffee shops since consumers often want a spot to relax and enjoy a beverage while browsing. Frequently, the shop-within-a-store is owned by a manufacturer who operates an outlet inside a retailer's store.
Knowledge and time:
It performs qualitative and quantitative analysis to determine the effectiveness of management choices in the public and private sectors. Widely regarded as the world's most renowned management consulting firm. Descriptive knowledge, also called declarative knowledge or propositional knowledge, is a subset of information represented in declarative sentences or indicative propositions by definition. This differentiates specific knowledge from what is usually referred to as know-how or procedural knowledge, as well as knowledge of or acquaintance knowledge.
Solution provider:
A solution provider consolidates all goods and services in a particular domain into a single point of contact. As a result, the client is supplied with a unique know-how to improve efficiency and performance. As a Solution Provider, a business may avoid revenue loss by broadening the scope of the service it offers, which adds value to the product. Additionally, close client interaction enables a better understanding of the customer's habits and requirements, enhancing goods and services.
Recommended companies based on your search:

With more than 190.000 people, Capgemini is present in over 40 countries and celebrates its 50th Anniversary y...

Trendwatching.com is an independent and opinionated trend firm scanning the globe for promising consumer trend...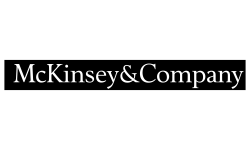 McKinsey & Company is a global management consulting firm that serves leading businesses, governments, non-gov...
You rock! Thank you for your interest.
Before starting the canvas download, we would like to ask you to pay with a tweet.
x
Before downloading the canvas, we would like to invite you to our newsletter, from time-to-time we will send you curated content about business strategy