This web app uses cookies to compile statistic information of our users visits. By continuing to browse the site you are agreeing to our use of cookies. If you wish you may change your preference or read about cookies
close
Why HappyFresh's Business Model is so successful?
Get all the answers
---
HappyFresh's Company Overview
---
HappyFresh lets you shop all your favorite products from great grocery stores around the city at the tap of a button. Simply add products to your cart, check out, and choose a delivery slot that suits your schedule.
https://www.happyfresh.com/
Country: Indonesia
Foundations date: 2014
Type: Private
Sector: Consumer Services
Categories: Logistics
---
HappyFresh's Customer Needs
---
Social impact:
Life changing: affiliation/belonging
Emotional: reduces anxiety, rewards me, badge value, provides access, design/aesthetics
Functional: saves time, simplifies, connects, reduces effort, quality, avoid hassles, organizes, integrates, simplifies, quality, sensory appeal
---
HappyFresh's Related Competitors
---
---
HappyFresh's Business Operations
---
Brokerage:
A brokerage firm's primary responsibility is to serve as a middleman, connecting buyers and sellers to complete transactions. Accordingly, brokerage firms are compensated through commission once a transaction is completed. For example, when a stock trade order is executed, a transaction fee is paid by an investor to repay the brokerage firm for its efforts in completing the transaction.
Codifying a distinctive service capability:
Since their inception, information technology systems have aided in automating corporate operations, increasing productivity, and maximizing efficiency. Now, businesses can take their perfected processes, standardize them, and sell them to other parties. In today's corporate environment, innovation is critical for survival.
Cross-selling:
Cross-selling is a business strategy in which additional services or goods are offered to the primary offering to attract new consumers and retain existing ones. Numerous businesses are increasingly diversifying their product lines with items that have little resemblance to their primary offerings. Walmart is one such example; they used to offer everything but food. They want their stores to function as one-stop shops. Thus, companies mitigate their reliance on particular items and increase overall sustainability by providing other goods and services.
Experience selling:
An experience in the sales model describes how a typical user perceives or comprehends a system's operation. A product or service's value is enhanced when an extra customer experience is included. Visual representations of experience models are abstract diagrams or metaphors derived from recognizable objects, actions, or systems. User interfaces use a range of experience models to help users rapidly comprehend what is occurring in the design, where they are, and what they may do next. For example, a software experience model may depict the connection between two applications and the relationship between an application and different navigation methods and other system or software components.
Mobile first behavior:
It is intended to mean that as a company thinks about its website or its other digital means of communications, it should be thinking critically about the mobile experience and how customers and employees will interact with it from their many devices. The term is "mobile first," and it is intended to mean that as a company thinks about its website or its other digital means of communications, it should be thinking critically about the mobile experience and how customers and employees will interact with it from their many devices.
On-demand economy:
The on-demand economy is described as economic activity generated by digital marketplaces that meet customer demand for products and services via quick access and accessible supply. The supply chain is managed via a highly efficient, intuitive digital mesh built on top of current infrastructure networks. The on-demand economy is transforming commercial behavior in cities worldwide. The number of businesses, the categories covered, and the industry's growth rate are all increasing. Businesses in this new economy are the culmination of years of technological progress and customer behavior change.
Pay as you go:
Pay as you go (PAYG) business models charge based on actual consumption or use of a product or service. Specific mobile phone contracts work on this principle, in which the user may purchase a phone card that provides credit. However, each call is billed separately, and the credit balance is depleted as the minutes are used (in contrast to subscription models where you pay a monthly fee for calls). Pay as you go is another term for pay & go, pay per use, pay per use, or pay-as-you-go.
Supermarket:
A supermarket is a self-service store arranged into aisles and has many foods and home goods. It is bigger and has a greater variety than traditional grocery shops but is smaller and offers a more limited selection than a hypermarket or big-box market. Supermarkets are usually chain shops supplied by their parent firms' distribution centers, allowing for more significant economies of scale. In addition, supermarkets often provide items at competitive rates by using their purchasing power to negotiate lower pricing from producers than smaller shops can.
Two-sided market:
Two-sided marketplaces, also called two-sided networks, are commercial platforms featuring two different user groups that mutually profit from the web. A multi-sided platform is an organization that generates value mainly via the facilitation of direct contacts between two (or more) distinct kinds of connected consumers (MSP). A two-sided market enables interactions between many interdependent consumer groups. The platform's value grows as more groups or individual members of each group use it. For example, eBay is a marketplace that links buyers and sellers. Google connects advertising and searchers. Social media platforms such as Twitter and Facebook are also bidirectional, linking consumers and marketers.
Recommended companies based on your search: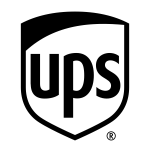 United Parcel Service, Inc. (UPS) is the world's largest package delivery company and a provider of supply-cha...

Postmates is transforming the way goods move around cities by enabling anyone to have anything delivered on-de...

Get whatever you want on demand with no hassle, through SMS. Send us a text message, and we'll get you anythin...
You rock! Thank you for your interest.
Before starting the canvas download, we would like to ask you to pay with a tweet.
x
Before downloading the canvas, we would like to invite you to our newsletter, from time-to-time we will send you curated content about business strategy