This web app uses cookies to compile statistic information of our users visits. By continuing to browse the site you are agreeing to our use of cookies. If you wish you may change your preference or read about cookies
close
Why Improbable's Business Model is so successful?
Get all the answers
---
Improbable's Company Overview
---
Improbable's mission is to make new realities possible. These realities will enrich the human experience, underpin superior decisions, provide the foundation for new businesses and create insights into how the universe works.
http://www.improbable.io
Country: England
Foundations date: 2012
Type: Private
Sector: Technology
Categories: Platform
---
Improbable's Customer Needs
---
Social impact:
Life changing: self-actualization, affiliation/belonging
Emotional: provides access, attractiveness, fun/entertainment
Functional: simplifies, organizes, integrates, connects, avoids hassles, quality, saves time, sensory appeal
---
Improbable's Related Competitors
---
---
Improbable's Business Operations
---
Blue ocean strategy:
The blue ocean approach is predicated on the premise that market limits and industry structure are not predetermined and may be reconfigured via the actions and attitudes of industry participants. This is referred to as the reconstructionist perspective by the writers. Assuming that structure and market boundaries exist solely in managers' thoughts, practitioners who subscribe to this perspective avoid being constrained by actual market structures. To them, more demand exists, primarily untapped. The core of the issue is determining how to produce it.
Digitization:
This pattern is based on the capacity to convert current goods or services into digital versions, which have several benefits over intangible products, including increased accessibility and speed of distribution. In an ideal world, the digitalization of a product or service would occur without compromising the consumer value proposition. In other words, efficiency and multiplication achieved via digitalization do not detract from the consumer's perceived value. Being digitally sustainable encompasses all aspects of sustaining the institutional framework for developing and maintaining digital objects and resources and ensuring their long-term survival.
Codifying a distinctive service capability:
Since their inception, information technology systems have aided in automating corporate operations, increasing productivity, and maximizing efficiency. Now, businesses can take their perfected processes, standardize them, and sell them to other parties. In today's corporate environment, innovation is critical for survival.
Ecosystem:
A business ecosystem is a collection of related entities ? suppliers, distributors, customers, rivals, and government agencies ? collaborating and providing a particular product or service. The concept is that each entity in the ecosystem influences and is impacted by the others, resulting in an ever-changing connection. Therefore, each entity must be adaptive and flexible to live, much like a biological ecosystem. These connections are often backed by a shared technical platform and are based on the flow of information, resources, and artifacts in the software ecosystem.
Lean Start-up:
The Lean Start-up methodology is a scientific approach to developing and managing businesses that focuses on getting the desired product into consumers' hands as quickly as possible. The Lean Startup method coaches you on how to guide a startup?when to turn, when to persevere?and how to build a company with maximum acceleration. It is a guiding philosophy for new product development.
Software as a Service (SaaS):
Software as a Service (SaaS) is a paradigm for licensing and delivering subscription-based and centrally hosted software. Occasionally, the term on-demand software is used. SaaS is usually accessible through a web browser via a thin client. SaaS has established itself as the de facto delivery mechanism for a large number of commercial apps. SaaS has been integrated into virtually every major enterprise Software company's strategy.
Licensing:
A formal agreement in which the owner of the copyright, know-how, patent, service mark, trademark, or other intellectual property grants a licensee the right to use, manufacture, and sell copies of the original. These agreements often restrict the licensee's scope or area of operation, define whether the license is exclusive or non-exclusive, and stipulate whether the licensee will pay royalties or another kind of compensation in return. While licensing agreements are often used to commercialize the technology, franchisees also utilize them to encourage the sale of products and services.
Self-service:
A retail business model in which consumers self-serve the goods they want to buy. Self-service business concepts include self-service food buffets, self-service petrol stations, and self-service markets. Self-service is available through phone, online, and email to automate customer support interactions. Self-service Software and self-service applications (for example, online banking apps, shopping portals, and self-service check-in at airports) are becoming more prevalent.
Skunkworks project:
A skunkworks project is one that is created by a small, loosely organized group of individuals who study and develop a project with the primary goal of radical innovation. The terminology arose during World War II with Lockheed's Skunk Works project. However, since its inception with Skunk Works, the phrase has been used to refer to comparable high-priority research and development initiatives at other big companies that include a small team operating outside of their regular working environment and free of managerial restrictions. Typically, the phrase alludes to semi-secretive technological initiatives, such as Google X Lab.
Disruptive trends:
A disruptive technology supplants an existing technology and fundamentally alters an industry or a game-changing innovation that establishes an altogether new industry. Disruptive innovation is defined as an invention that shows a new market and value network and ultimately disrupts an established market and value network, replacing incumbent market-leading companies, products, and alliances.
Online marketplace:
An online marketplace (or online e-commerce marketplace) is a kind of e-commerce website in which product or service information is supplied by various third parties or, in some instances, the brand itself, while the marketplace operator handles transactions. Additionally, this pattern encompasses peer-to-peer (P2P) e-commerce between businesses or people. By and large, since marketplaces aggregate goods from a diverse range of suppliers, the variety and availability are typically greater than in vendor-specific online retail shops. Additionally, pricing might be more competitive.
Experience:
Disrupts by offering a better understanding that customers are willing to pay for. Experience companies that have progressed may begin charging for the value of the transformation that an experience provides. An experienced company charges for the feelings consumers get as a result of their interaction with it.
Product innovation:
Product innovation is the process of developing and introducing a new or better version of an existing product or service. This is a broader definition of innovation than the generally recognized definition, which includes creating new goods that are considered innovative in this context. For example, Apple launched a succession of successful new products and services in 2001?the iPod, the iTunes online music service, and the iPhone?which catapulted the firm to the top of its industry.
Layer player:
Companies that add value across many markets and sectors are referred to be layer players. Occasionally, specialist companies achieve dominance in a specific niche market. The effectiveness of their operations, along with their economies of size and footprint, establish the business as a market leader.
Recommended companies based on your search:

Showpad is a mobile sales acceleration platform that increases the productivity of sales while providing marke...

Rackspace is the world leader in the managed cloud segment of the business information technology ("IT") marke...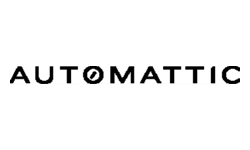 Automattic, Inc. is a web development corporation founded in August 2005. It is most notable for WordPress.com...
You rock! Thank you for your interest.
Before starting the canvas download, we would like to ask you to pay with a tweet.
x
Before downloading the canvas, we would like to invite you to our newsletter, from time-to-time we will send you curated content about business strategy