This web app uses cookies to compile statistic information of our users visits. By continuing to browse the site you are agreeing to our use of cookies. If you wish you may change your preference or read about cookies
close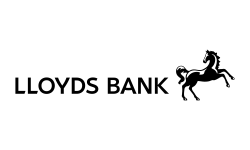 Lloyd's Banking Group plc., incorporated on October 21, 1985, provides Financial services to individual and business customers in the United Kingdom but also overseas. The company's business activities include retail and commercial banking, long-term savings, protection, and investment. The company offers services through various brands, including Lloyds Bank, Halifax, Bank of Scotland, and Scottish Widows, through a range of distribution channels in the United Kingdom and digital proposition. The company's segments include Retail, Commercial Banking, Consumer Finance and Insurance.
Visit website
Average rate:
3.5
Number of votes:
1472
Digital maturity:
Beginner
Create better business strategies
using business model data
Vizo is a platform that searches, analyzes and visualizes the world's collective business model intelligence to help answer strategic questions, it combines the simplicity of business model canvas with the innovation power of mash-up method.
Start free trial
You rock! Thank you for your interest.
Before starting the canvas download, we would like to ask you to pay with a tweet.
x
Sign up for Vizologi newsletter for a time-to-time look into
business model canvas updates