This web app uses cookies to compile statistic information of our users visits. By continuing to browse the site you are agreeing to our use of cookies. If you wish you may change your preference or read about cookies
close
Why Lufthansa Group's Business Model is so successful?
Get all the answers
---
Lufthansa Group's Company Overview
---
Deutsche Lufthansa is the largest German airline and, when combined with its subsidiaries, also the largest airline in Europe, both in terms of passengers carried and fleet size. It operates services to 18 domestic destinations and 197 international destinations in 78 countries across Africa, the Americas, Asia, and Europe, using a fleet of more than 260 aircraft. Lufthansa is one of the five founding members of Star Alliance, the world's largest airline alliance, formed in 1997. The name of the company is derived from Luft (the German word for "air"), and Hansa (a Latin term meaning "guild" most commonly used historically in reference to the Hanseatic League).
www.lufthansagroup.com
---
Lufthansa Group's Customer Needs
---
Social impact:
Life changing:
Emotional: rewards me, badge value, provides access, fun/entertainment
Functional: connects, reduces costs, quality, variety, sensory appeal, avoids hassles, saves time
---
Lufthansa Group's Related Competitors
---
---
Lufthansa Group's Business Operations
---
Cash machine:
The cash machine business model allows companies to obtain money from sales since consumers pay ahead for the goods they purchase, but the costs required to generate the revenue are not yet paid. This increases companies' liquidity, which they may use to pay off debt or make additional investments. Among several others, the online store Amazon often employs this business model.
Credits:
A credit arrangement is when a consumer purchases items on credit (without paying cash) and spends the provider later. Typically, trade credit is extended for a certain number of days after the products are delivered. These credits may be deducted from one's tax liability.
Advertising:
This approach generated money by sending promotional marketing messages from other businesses to customers. When you establish a for-profit company, one of the most critical aspects of your strategy is determining how to generate income. Many companies sell either products or services or a mix of the two. However, advertisers are frequently the source of the majority of all of the revenue for online businesses and media organizations. This is referred to as an ad-based income model.
Customer relationship:
Due to the high cost of client acquisition, acquiring a sizable wallet share, economies of scale are crucial. Customer relationship management (CRM) is a technique for dealing with a business's interactions with current and prospective customers that aims to analyze data about customers' interactions with a company to improve business relationships with customers, with a particular emphasis on retention, and ultimately to drive sales growth.
Archetypes of business model design:
The business model archetypes include many business personalities and more than one business model linked to various goods or services. There is a common foundation behind the scenes of each unit, but from a management standpoint, each group may operate independently.
Affiliation:
Commissions are used in the affiliate revenue model example. Essentially, you resell goods from other merchants or businesses on your website or in your physical store. You are then compensated for referring new consumers to the company offering the goods or services. Affiliates often use a pay-per-sale or pay-per-display model. As a result, the business can access a more diversified prospective client base without extra active sales or marketing efforts. Affiliate marketing is a popular internet business strategy with significant potential for growth. When a client purchases via a referral link, the affiliate gets a portion of the transaction's cost.
Customer loyalty:
Customer loyalty is a very successful business strategy. It entails giving consumers value that extends beyond the product or service itself. It is often provided through incentive-based programs such as member discounts, coupons, birthday discounts, and points. Today, most businesses have some kind of incentive-based programs, such as American Airlines, which rewards customers with points for each trip they take with them.
Decomposition:
Simplifying many product kinds inside a product group or set of goods. A technique for doing business analysis in which a complex business process is dissected to reveal its constituent parts. Functional decomposition is a technique that may be used to contribute to an understanding and management of large and complicated processes and assist in issue solving. Additionally, functional decomposition is utilized in computer engineering to aid in the creation of software.
Best in class services:
When a firm brings a product to market, it must first create a compelling product and then field a workforce capable of manufacturing it at a competitive price. Neither task is simple to perform effectively; much managerial effort and scholarly study have been dedicated to these issues. Nevertheless, providing a service involves another aspect: managing clients, who are consumers of the service and may also contribute to its creation.
Brands consortium:
A collection of brands that coexist under the auspices of a parent business. The businesses in this pattern develop, produce, and market equipment. Their strength is in copywriting. Occasionally used to refer to a short-term agreement in which many companies (from the same or other industrial sectors or countries) combine their financial and personnel resources to execute a significant project benefiting all group members.
Cross-subsidiary:
When products and goods and products and services are integrated, they form a subsidiary side and a money side, maximizing the overall revenue impact. A subsidiary is a firm owned entirely or in part by another business, referred to as the parent company or holding company. A parent company with subsidiaries is a kind of conglomerate, a corporation that consists of several distinct companies; sometimes, the national or worldwide dispersion of the offices necessitates the establishment of subsidiaries.
Digital transformation:
Digitalization is the systematic and accelerated transformation of company operations, processes, skills, and models to fully exploit the changes and possibilities brought about by digital technology and its effect on society. Digital transformation is a journey with many interconnected intermediate objectives, with the ultimate aim of continuous enhancement of processes, divisions, and the business ecosystem in a hyperconnected age. Therefore, establishing the appropriate bridges for the trip is critical to success.
Discount club:
The discount club concept is built on perpetual high-discount deals utilized as a continual marketing plan or a brief period (usually one day). This might be seen as a reduction in the face value of an invoice prepared in advance of its payments in the medium or long term.
Corporate innovation:
Innovation is the outcome of collaborative creativity in turning an idea into a feasible concept, accompanied by a collaborative effort to bring that concept to life as a product, service, or process improvement. The digital era has created an environment conducive to business model innovation since technology has transformed how businesses operate and provide services to consumers.
Codifying a distinctive service capability:
Since their inception, information technology systems have aided in automating corporate operations, increasing productivity, and maximizing efficiency. Now, businesses can take their perfected processes, standardize them, and sell them to other parties. In today's corporate environment, innovation is critical for survival.
Direct selling:
Direct selling refers to a situation in which a company's goods are immediately accessible from the manufacturer or service provider rather than via intermediate channels. The business avoids the retail margin and any extra expenses connected with the intermediaries in this manner. These savings may be passed on to the client, establishing a consistent sales experience. Furthermore, such intimate touch may help to strengthen client connections. Finally, direct selling benefits consumers by providing convenience and service, such as personal demonstrations and explanations of goods, home delivery, and substantial satisfaction guarantees.
Franchising:
A franchise is a license that a business (franchisee) obtains to get access to a business's secret knowledge, procedures, and trademarks to promote a product or provide services under the company's business name. The franchisee typically pays the franchisee an initial startup cost and yearly licensing fees in return for obtaining the franchise.
Membership club:
Belonging to a group, either individually or collectively. Certain memberships may charge a fee to join or participate, while others are free. Others have particular skill criteria that must be met before membership is granted. Members are entitled to specific benefits or advantages, but not all members may enjoy the same rights and privileges. Another method is taken by a members-only luxury lifestyle management business that offers concierge services such as vacation reservations, restaurant suggestions, and event access.
From push to pull:
In business, a push-pull system refers to the flow of a product or information between two parties. Customers pull the products or information they need on markets, while offerers or suppliers push them toward them. In logistics and supply chains, stages often operate in both push and pull modes. For example, push production is forecasted demand, while pull production is actual or consumer demand. The push-pull border or decoupling point is the contact between these phases. Wal-Mart is a case of a company that employs a push vs. a pull approach.
Dynamic pricing:
This pattern allows the business to adjust its rates in response to national or regional trends. Dynamic pricing is a pricing technique known as surge pricing, demand pricing, or time-based pricing. In which companies establish variable prices for their goods or services in response to changing market conditions. Companies may adjust their rates based on algorithms that consider rival pricing, supply and demand, and other market variables. Dynamic pricing is widely used in various sectors, including hospitality, travel, entertainment, retail, energy, and public transportation.
Lease:
The item that's being sold is now available for rent on an hourly/daily/monthly/yearly basis. A lease is a contract that specifies the terms under which one can rent a property. It ensures the lessee, the tenant, access to an asset, and the lessor, the property owner or landlord, receives monthly payments from the lessee for a predetermined period of months or years. Both the lessee and the lessor risk penalties for breaching the contract's conditions.
Ultimate luxury:
This business approach is based on product distinctiveness and a high level of quality, emphasizing individuals with significant buying power. The expenditures required to create distinction are covered by the comparatively high prices charged, which often allow for very high profits.
Knowledge and time:
It performs qualitative and quantitative analysis to determine the effectiveness of management choices in the public and private sectors. Widely regarded as the world's most renowned management consulting firm. Descriptive knowledge, also called declarative knowledge or propositional knowledge, is a subset of information represented in declarative sentences or indicative propositions by definition. This differentiates specific knowledge from what is usually referred to as know-how or procedural knowledge, as well as knowledge of or acquaintance knowledge.
Take the wheel:
Historically, the fundamental principles for generating and extracting economic value were rigorous. Businesses attempted to implement the same business concepts more effectively than their rivals. New sources of sustained competitive advantage are often only accessible via business model reinvention driven by disruptive innovation rather than incremental change or continuous improvement.
Solution provider:
A solution provider consolidates all goods and services in a particular domain into a single point of contact. As a result, the client is supplied with a unique know-how to improve efficiency and performance. As a Solution Provider, a business may avoid revenue loss by broadening the scope of the service it offers, which adds value to the product. Additionally, close client interaction enables a better understanding of the customer's habits and requirements, enhancing goods and services.
Recommended companies based on your search:

International Consolidated Airlines Group, S.A., often shortened to IAG, is a British-Spanish multinational ai...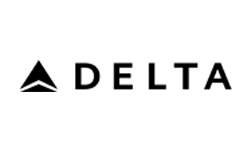 Delta Air Lines, Inc., incorporated on March 16, 1967, provides scheduled air transportation for passengers an...

American Airlines Group Inc. (AAG), incorporated on February 16, 1982, is a holding company whose primary busi...
You rock! Thank you for your interest.
Before starting the canvas download, we would like to ask you to pay with a tweet.
x
Before downloading the canvas, we would like to invite you to our newsletter, from time-to-time we will send you curated content about business strategy