This web app uses cookies to compile statistic information of our users visits. By continuing to browse the site you are agreeing to our use of cookies. If you wish you may change your preference or read about cookies
close
Why Mitsubishi UFJ Financial Group's Business Model is so successful?
Get all the answers
---
Mitsubishi UFJ Financial Group's Company Overview
---
Mitsubishi UFJ Financial Group, Inc. (MUFJ) is a bank holding company. The company's Segments include Integrated Retail Banking Business Group, Integrated corporate banking Business Group, Integrated Trust Assets Business Group, Integrated Global Business Group and Krungsri. The company's services include commercial banking, trust banking, securities, credit cards, consumer finance, asset management, leasing and various fields of Financial services. The company's subsidiaries include the Bank of Tokyo-Mitsubishi UFJ, Ltd. (BTMU), Mitsubishi UFJ Trust and Banking Corporation (MUTB), Mitsubishi UFJ Securities Holdings Co., Ltd. (MUSHD), Mitsubishi UFJ Morgan Stanley Securities Co., Ltd. (MUMSS) and Mitsubishi UFJ NICOS Co., Ltd. Its Retail Banking Business Group covers retail businesses, including commercial banking, trust banking, and securities businesses. It offers a range of banking products and services, including Financial consulting services, to retail customers in Japan.
www.mufg.jp
Country: Japan
Foundations date: 2005
Type: Public
Sector: Financials
Categories: Financial Services
---
Mitsubishi UFJ Financial Group's Customer Needs
---
Social impact:
Life changing: heirloom
Emotional: provides access, reduces anxiety, rewards me
Functional: makes money, saves time, avoids hassles, simplifies, reduces effort, quality
---
Mitsubishi UFJ Financial Group's Related Competitors
---
---
Mitsubishi UFJ Financial Group's Business Operations
---
Cross-selling:
Cross-selling is a business strategy in which additional services or goods are offered to the primary offering to attract new consumers and retain existing ones. Numerous businesses are increasingly diversifying their product lines with items that have little resemblance to their primary offerings. Walmart is one such example; they used to offer everything but food. They want their stores to function as one-stop shops. Thus, companies mitigate their reliance on particular items and increase overall sustainability by providing other goods and services.
Brokerage:
A brokerage firm's primary responsibility is to serve as a middleman, connecting buyers and sellers to complete transactions. Accordingly, brokerage firms are compensated through commission once a transaction is completed. For example, when a stock trade order is executed, a transaction fee is paid by an investor to repay the brokerage firm for its efforts in completing the transaction.
Cash machine:
The cash machine business model allows companies to obtain money from sales since consumers pay ahead for the goods they purchase, but the costs required to generate the revenue are not yet paid. This increases companies' liquidity, which they may use to pay off debt or make additional investments. Among several others, the online store Amazon often employs this business model.
Customer relationship:
Due to the high cost of client acquisition, acquiring a sizable wallet share, economies of scale are crucial. Customer relationship management (CRM) is a technique for dealing with a business's interactions with current and prospective customers that aims to analyze data about customers' interactions with a company to improve business relationships with customers, with a particular emphasis on retention, and ultimately to drive sales growth.
Archetypes of business model design:
The business model archetypes include many business personalities and more than one business model linked to various goods or services. There is a common foundation behind the scenes of each unit, but from a management standpoint, each group may operate independently.
Decomposition:
Simplifying many product kinds inside a product group or set of goods. A technique for doing business analysis in which a complex business process is dissected to reveal its constituent parts. Functional decomposition is a technique that may be used to contribute to an understanding and management of large and complicated processes and assist in issue solving. Additionally, functional decomposition is utilized in computer engineering to aid in the creation of software.
Brands consortium:
A collection of brands that coexist under the auspices of a parent business. The businesses in this pattern develop, produce, and market equipment. Their strength is in copywriting. Occasionally used to refer to a short-term agreement in which many companies (from the same or other industrial sectors or countries) combine their financial and personnel resources to execute a significant project benefiting all group members.
Cross-subsidiary:
When products and goods and products and services are integrated, they form a subsidiary side and a money side, maximizing the overall revenue impact. A subsidiary is a firm owned entirely or in part by another business, referred to as the parent company or holding company. A parent company with subsidiaries is a kind of conglomerate, a corporation that consists of several distinct companies; sometimes, the national or worldwide dispersion of the offices necessitates the establishment of subsidiaries.
Combining data within and across industries:
How can data from other sources be integrated to generate additional value? The science of big data, combined with emerging IT standards that enable improved data integration, enables new information coordination across businesses or sectors. As a result, intelligent executives across industries will see big data for what it is: a revolution in management. However, as with any other significant organizational transformation, the difficulties associated with becoming a big data-enabled company may be tremendous and require hands-on?or, in some instances, hands-off?leadership.
Integrator:
A systems integrator is an individual or business specializing in integrating component subsystems into a unified whole and ensuring that those subsystems work correctly together. A process is known as system integration. Gains in efficiency, economies of scope, and less reliance on suppliers result in cost reductions and may improve the stability of value generation.
Private level banking:
Private label banks allow any business with a sizable client base, brand, or unique technological solution to operating as a private label bank. Private banking refers to the customized financial and banking services to its affluent high net worth individual (HNWI) customers. HNWIs generally have more money than ordinary individuals, enabling them to access a broader range of conventional and alternative assets. Private banks' goal is to connect such people with the most suitable alternatives.
Reseller:
Resellers are businesses or individuals (merchants) that acquire products or services to resell them instead of consuming or utilizing them. This is often done for financial gain (but could be resold at a loss). Resellers are well-known for doing business on the internet through websites. One instance is the telecommunications sector, in which corporations purchase surplus transmission capacity or take the call from other providers and resell it to regional carriers.
Finance get makeover:
Expand your company, acquire money, overcome obstacles, implement your plans, and achieve more success. Financial modeling is how a business creates a financial representation of part or all of the firm's or security's economic characteristics. Typically, the model is defined by its ability to conduct computations and offer suggestions based on the results.
Knowledge and time:
It performs qualitative and quantitative analysis to determine the effectiveness of management choices in the public and private sectors. Widely regarded as the world's most renowned management consulting firm. Descriptive knowledge, also called declarative knowledge or propositional knowledge, is a subset of information represented in declarative sentences or indicative propositions by definition. This differentiates specific knowledge from what is usually referred to as know-how or procedural knowledge, as well as knowledge of or acquaintance knowledge.
Lock-in:
The lock-in strategy?in which a business locks in consumers by imposing a high barrier to transferring to a competitor?has acquired new traction with New Economy firms during the last decade.
Solution provider:
A solution provider consolidates all goods and services in a particular domain into a single point of contact. As a result, the client is supplied with a unique know-how to improve efficiency and performance. As a Solution Provider, a business may avoid revenue loss by broadening the scope of the service it offers, which adds value to the product. Additionally, close client interaction enables a better understanding of the customer's habits and requirements, enhancing goods and services.
Recommended companies based on your search: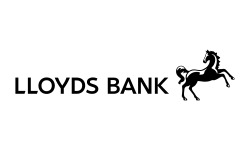 Lloyd's Banking Group plc., incorporated on October 21, 1985, provides Financial services to individual and bu...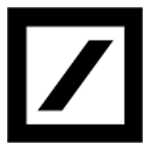 Deutsche Bank AG is a German global banking and Financial services company with its headquarters in Frankfurt....

DZ Bank AG is the fourth largest bank in Germany by asset size. As a central bank, we serve as the subsidiary ...
You rock! Thank you for your interest.
Before starting the canvas download, we would like to ask you to pay with a tweet.
x
Before downloading the canvas, we would like to invite you to our newsletter, from time-to-time we will send you curated content about business strategy