This web app uses cookies to compile statistic information of our users visits. By continuing to browse the site you are agreeing to our use of cookies. If you wish you may change your preference or read about cookies
close
Why Space X's Business Model is so successful?
Get all the answers
---
Space X's Company Overview
---
Space Exploration Technologies wants to be the go-to cargo company of the future. Also known as SpaceX, the company is developing space launch services that it claims could help the Department of Defense save up to $1 billion a year. The company's Dragon spacecraft became the first commercial spacecraft ever to visit NASA's International Space Station (ISS) in mid-2012. Its Falcon family of vehicles includes Falcon 9, which was successfully launched in the same flight to the ISS with the Dragon, and the Falcon Heavy, which can carry twice as much as NASA's former flagship craft, the Space Shuttle.
www.spacex.com
Country: California
Foundations date: 2002
Type: Private
Sector: Transportation
Categories: Aerospace
---
Space X's Customer Needs
---
Social impact: self-transcendence
Life changing: self-actualization, motivation
Emotional: rewards me, provides access, attractiveness, fun/entertainment
Functional: organizes, quality, connects
---
Space X's Related Competitors
---
---
Space X's Business Operations
---
Blue ocean strategy:
The blue ocean approach is predicated on the premise that market limits and industry structure are not predetermined and may be reconfigured via the actions and attitudes of industry participants. This is referred to as the reconstructionist perspective by the writers. Assuming that structure and market boundaries exist solely in managers' thoughts, practitioners who subscribe to this perspective avoid being constrained by actual market structures. To them, more demand exists, primarily untapped. The core of the issue is determining how to produce it.
Aikido:
The aikido business model is often characterized as using a competitor's strength to get an edge over them. This is accomplished through finding weaknesses in a competitor's strategic position. In addition, it adds to marketing sustainability by exposing rivals' flaws, finding internal and external areas for development, and attracting consumers via specific product offers that deviate from the norm.
Demand then made:
Early applications in distribution, production, and buying combined to form the supply chain. However, due to investments in information technology, cost analysis, and process analysis, traditional supply networks have been converted into quicker, cheaper, and more dependable contemporary supply chains. The second side of the value chain is marketing, sales, and service, which generate and maintain demand and are referred to as the market then made.
Corporate innovation:
Innovation is the outcome of collaborative creativity in turning an idea into a feasible concept, accompanied by a collaborative effort to bring that concept to life as a product, service, or process improvement. The digital era has created an environment conducive to business model innovation since technology has transformed how businesses operate and provide services to consumers.
Low cost:
A pricing strategy in which a business provides a low price in order to drive demand and increase market share. Additionally referred to as a low-price approach. The low-cost model has sparked a revolution in the airline industry. The end-user benefits from low-cost tickets as a result of a revenue strategy that seeks various sources of income. Ryanair was one of the first businesses to embrace this approach.
Performance-based contracting:
Performance-based contracting (PBC), sometimes referred to as performance-based logistics (PBL) or performance-based acquisition, is a method for achieving quantifiable supplier performance. A PBC strategy focuses on developing strategic performance measures and the direct correlation of contract payment to success against these criteria. Availability, dependability, maintainability, supportability, and total cost of ownership are all standard criteria. This is accomplished mainly via incentive-based, long-term contracts with precise and quantifiable operational performance targets set by the client and agreed upon by contractual parties.
Trash to cash:
Trash to cash may be an extremely profitable business strategy. It entails collecting old goods and repurposing them or reselling them to other areas of the globe. It may be very lucrative for two reasons. The first reason is that most of these goods can be obtained for little or no money, dramatically boosting the profit margin. Furthermore, companies pay to have their garbage collected, which may be a lucrative revenue stream. It may be a double whammy for a business that is compensated to remove debris.
Space technology:
Space technology is a term that refers to technology created by space science or the aerospace industry for use in spaceflight, satellites, and space exploration. Space technology includes spacecraft, satellites, space stations, and the infrastructure, equipment, and procedures necessary to support them. Space is such an unfamiliar environment that was trying to operate in it necessitates developing innovative tools and methods. In addition, numerous daily services, like weather forecasting, remote sensing, GPS systems, satellite television, and specific long-distance communications systems, depend heavily on space infrastructure.
Licensing:
A formal agreement in which the owner of the copyright, know-how, patent, service mark, trademark, or other intellectual property grants a licensee the right to use, manufacture, and sell copies of the original. These agreements often restrict the licensee's scope or area of operation, define whether the license is exclusive or non-exclusive, and stipulate whether the licensee will pay royalties or another kind of compensation in return. While licensing agreements are often used to commercialize the technology, franchisees also utilize them to encourage the sale of products and services.
Skunkworks project:
A skunkworks project is one that is created by a small, loosely organized group of individuals who study and develop a project with the primary goal of radical innovation. The terminology arose during World War II with Lockheed's Skunk Works project. However, since its inception with Skunk Works, the phrase has been used to refer to comparable high-priority research and development initiatives at other big companies that include a small team operating outside of their regular working environment and free of managerial restrictions. Typically, the phrase alludes to semi-secretive technological initiatives, such as Google X Lab.
Experience:
Disrupts by offering a better understanding that customers are willing to pay for. Experience companies that have progressed may begin charging for the value of the transformation that an experience provides. An experienced company charges for the feelings consumers get as a result of their interaction with it.
Ultimate luxury:
This business approach is based on product distinctiveness and a high level of quality, emphasizing individuals with significant buying power. The expenditures required to create distinction are covered by the comparatively high prices charged, which often allow for very high profits.
Product innovation:
Product innovation is the process of developing and introducing a new or better version of an existing product or service. This is a broader definition of innovation than the generally recognized definition, which includes creating new goods that are considered innovative in this context. For example, Apple launched a succession of successful new products and services in 2001?the iPod, the iTunes online music service, and the iPhone?which catapulted the firm to the top of its industry.
Solution provider:
A solution provider consolidates all goods and services in a particular domain into a single point of contact. As a result, the client is supplied with a unique know-how to improve efficiency and performance. As a Solution Provider, a business may avoid revenue loss by broadening the scope of the service it offers, which adds value to the product. Additionally, close client interaction enables a better understanding of the customer's habits and requirements, enhancing goods and services.
Recommended companies based on your search: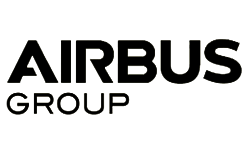 Airbus Group SE is a European multinational aerospace and defense corporation. Headquartered in Leiden, Nether...

The Aviation Industry Corporation of China (AVIC) was founded on November 6th, 2008 through the restructuring ...

United Technologies Corporation (UTC) is an American multinational conglomerate headquartered in Farmington, C...
You rock! Thank you for your interest.
Before starting the canvas download, we would like to ask you to pay with a tweet.
x
Before downloading the canvas, we would like to invite you to our newsletter, from time-to-time we will send you curated content about business strategy