This web app uses cookies to compile statistic information of our users visits. By continuing to browse the site you are agreeing to our use of cookies. If you wish you may change your preference or read about cookies
close
Why Starbucks's Business Model is so successful?
Get all the answers
---
Starbucks's Company Overview
---
Starbucks Corporation (Starbucks) is a roaster, marketer, and retailer of coffee. As of October 2, 2016, the company operated in 75 countries. The company operates through four Segments: Americas, which is inclusive of the United States, Canada, and Latin America; China/Asia Pacific (CAP); Europe, Middle East, and Africa (EMEA), and Channel Development. The company's Americas, CAP, and EMEA Segments include both company-operated and licensed stores. Its Channel Development Segment includes roasted whole bean and ground coffees, Tazo teas, Starbucks- and Tazo-branded single-serve products, a range of ready-to-drink beverages, such as Frappuccino, Starbucks Doubleshot and Starbucks Refreshers beverages and other branded products sold across the world through channels, such as grocery stores, warehouse clubs, specialty retailers, convenience stores and the United States foodservice accounts.
www.starbucks.com
Country: Washington
Foundations date: 1971
Type: Public
Sector: Consumer Goods
Categories: Food & Beverages
---
Starbucks's Customer Needs
---
Social impact:
Life changing: self-actualization
Emotional: rewards me, nostalgia, badge value, attractiveness, design/aesthetics, therapeutic value
Functional: quality, variety, sensory appeal
---
Starbucks's Related Competitors
---
---
Starbucks's Business Operations
---
Cross-selling:
Cross-selling is a business strategy in which additional services or goods are offered to the primary offering to attract new consumers and retain existing ones. Numerous businesses are increasingly diversifying their product lines with items that have little resemblance to their primary offerings. Walmart is one such example; they used to offer everything but food. They want their stores to function as one-stop shops. Thus, companies mitigate their reliance on particular items and increase overall sustainability by providing other goods and services.
Culture is brand:
It requires workers to live brand values to solve issues, make internal choices, and provide a branded consumer. Developing a distinctive and enduring cultural brand is the advertising industry's holy grail. Utilizing the hazy combination of time, attitude, and emotion to identify and replicate an ideology is near to marketing magic.
Collaborative production:
Producing goods in collaboration with customers based on their input, comments, naming, and price. It represents a new form of the socioeconomic output in which enormous individuals collaborate (usually over the internet). In general, initiatives based on the commons have less rigid hierarchical structures than those found on more conventional commercial models. However, sometimes not always?commons-based enterprises are structured so that contributors are not compensated financially.
Customer loyalty:
Customer loyalty is a very successful business strategy. It entails giving consumers value that extends beyond the product or service itself. It is often provided through incentive-based programs such as member discounts, coupons, birthday discounts, and points. Today, most businesses have some kind of incentive-based programs, such as American Airlines, which rewards customers with points for each trip they take with them.
Cross-subsidiary:
When products and goods and products and services are integrated, they form a subsidiary side and a money side, maximizing the overall revenue impact. A subsidiary is a firm owned entirely or in part by another business, referred to as the parent company or holding company. A parent company with subsidiaries is a kind of conglomerate, a corporation that consists of several distinct companies; sometimes, the national or worldwide dispersion of the offices necessitates the establishment of subsidiaries.
Corporate innovation:
Innovation is the outcome of collaborative creativity in turning an idea into a feasible concept, accompanied by a collaborative effort to bring that concept to life as a product, service, or process improvement. The digital era has created an environment conducive to business model innovation since technology has transformed how businesses operate and provide services to consumers.
Ingredient branding:
Ingredient branding is a kind of marketing in which a component or ingredient of a product or service is elevated to prominence and given its own identity. It is the process of developing a brand for an element or component of a product in order to communicate the ingredient's superior quality or performance. For example, everybody is aware of the now-famous Intel Inside and its subsequent success.
Franchising:
A franchise is a license that a business (franchisee) obtains to get access to a business's secret knowledge, procedures, and trademarks to promote a product or provide services under the company's business name. The franchisee typically pays the franchisee an initial startup cost and yearly licensing fees in return for obtaining the franchise.
Experience selling:
An experience in the sales model describes how a typical user perceives or comprehends a system's operation. A product or service's value is enhanced when an extra customer experience is included. Visual representations of experience models are abstract diagrams or metaphors derived from recognizable objects, actions, or systems. User interfaces use a range of experience models to help users rapidly comprehend what is occurring in the design, where they are, and what they may do next. For example, a software experience model may depict the connection between two applications and the relationship between an application and different navigation methods and other system or software components.
Easy and low cost money transfer and payment:
This business model makes cheaper and more accessible for users to transfer money and make and collect payments. Sending or receiving money for either payment of salaries, settlement of business transactions, payment of school fees, or for family support is common both for businesses and individuals. It requires efficient, reliable and affordable money transfer services whereby money can be deposited in one location and withdrawn in another in both urban and rural areas.
Ecosystem:
A business ecosystem is a collection of related entities ? suppliers, distributors, customers, rivals, and government agencies ? collaborating and providing a particular product or service. The concept is that each entity in the ecosystem influences and is impacted by the others, resulting in an ever-changing connection. Therefore, each entity must be adaptive and flexible to live, much like a biological ecosystem. These connections are often backed by a shared technical platform and are based on the flow of information, resources, and artifacts in the software ecosystem.
Long tail:
The long tail is a strategy that allows businesses to realize significant profit out of selling low volumes of hard-to-find items to many customers instead of only selling large volumes of a reduced number of popular items. The term was coined in 2004 by Chris Anderson, who argued that products in low demand or with low sales volume can collectively make up market share that rivals or exceeds the relatively few current bestsellers and blockbusters but only if the store or distribution channel is large enough.
Licensing:
A formal agreement in which the owner of the copyright, know-how, patent, service mark, trademark, or other intellectual property grants a licensee the right to use, manufacture, and sell copies of the original. These agreements often restrict the licensee's scope or area of operation, define whether the license is exclusive or non-exclusive, and stipulate whether the licensee will pay royalties or another kind of compensation in return. While licensing agreements are often used to commercialize the technology, franchisees also utilize them to encourage the sale of products and services.
User design:
A client is both the manufacturer and the consumer in user manufacturing. For instance, an online platform could offer the client the tools required to create and market the product, such as product design software, manufacturing services, or an online store to sell the goods. In addition, numerous software solutions enable users to create and customize their products to respond to changing consumer requirements seamlessly.
Experience:
Disrupts by offering a better understanding that customers are willing to pay for. Experience companies that have progressed may begin charging for the value of the transformation that an experience provides. An experienced company charges for the feelings consumers get as a result of their interaction with it.
Shop in shop:
A store-within-a-store, sometimes known as a shop-in-shop, is an arrangement in which a retailer leases out a portion of its retail space to another business to operate another independent store. This arrangement is prevalent with gas stations and supermarkets. In addition, numerous bookstores collaborate with coffee shops since consumers often want a spot to relax and enjoy a beverage while browsing. Frequently, the shop-within-a-store is owned by a manufacturer who operates an outlet inside a retailer's store.
Product innovation:
Product innovation is the process of developing and introducing a new or better version of an existing product or service. This is a broader definition of innovation than the generally recognized definition, which includes creating new goods that are considered innovative in this context. For example, Apple launched a succession of successful new products and services in 2001?the iPod, the iTunes online music service, and the iPhone?which catapulted the firm to the top of its industry.
Recommended companies based on your search:

Mondelez International, Inc., incorporated on January 10, 2005, is a snack company. The company manufactures a...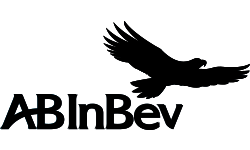 Anheuser-Busch InBev NV (AB InBev) is a Belgium-based company engaged in the brewer's industry. The company ow...

Heineken Holding NV is the Netherlands-based holding company which holds 50.005% of the issued share capital o...
You rock! Thank you for your interest.
Before starting the canvas download, we would like to ask you to pay with a tweet.
x
Before downloading the canvas, we would like to invite you to our newsletter, from time-to-time we will send you curated content about business strategy