This web app uses cookies to compile statistic information of our users visits. By continuing to browse the site you are agreeing to our use of cookies. If you wish you may change your preference or read about cookies
close
Why Mondelez International's Business Model is so successful?
Get all the answers
---
Mondelez International's Company Overview
---
Mondelez International, Inc., incorporated on January 10, 2005, is a snack company. The company manufactures and markets snack food and beverage products for consumers. The company operates through four Segments: Latin America, Asia, Middle East, and Africa (AMEA), Europe and North America. As of December 31, 2016, its brands spanned five product categories, including Biscuits (including cookies, crackers, and salted snacks); Chocolate; Gum and candy; Beverages (including coffee and powdered beverages), and Cheese and grocery. The company's portfolio includes various snack brands, including Nabisco, Oreo, LU and belVita biscuits; Cadbury, Milka, Cadbury Dairy Milk and Toblerone chocolate; Trident gum; Halls candy, and Tang powdered beverages.
www.mondelezinternational.com
Country: Illinois
Foundations date: 2012
Type: Public
Sector: Consumer Goods
Categories: Food & Beverages
---
Mondelez International's Customer Needs
---
Social impact:
Life changing:
Emotional: design/aesthetics, therapeutic value
Functional: quality, sensory appeal, variety
---
Mondelez International's Related Competitors
---
---
Mondelez International's Business Operations
---
Culture is brand:
It requires workers to live brand values to solve issues, make internal choices, and provide a branded consumer. Developing a distinctive and enduring cultural brand is the advertising industry's holy grail. Utilizing the hazy combination of time, attitude, and emotion to identify and replicate an ideology is near to marketing magic.
Customer loyalty:
Customer loyalty is a very successful business strategy. It entails giving consumers value that extends beyond the product or service itself. It is often provided through incentive-based programs such as member discounts, coupons, birthday discounts, and points. Today, most businesses have some kind of incentive-based programs, such as American Airlines, which rewards customers with points for each trip they take with them.
Brands consortium:
A collection of brands that coexist under the auspices of a parent business. The businesses in this pattern develop, produce, and market equipment. Their strength is in copywriting. Occasionally used to refer to a short-term agreement in which many companies (from the same or other industrial sectors or countries) combine their financial and personnel resources to execute a significant project benefiting all group members.
Bundling:
Multiple products or services have been bundled together to enhance the value. Bundling is a marketing technique in which goods or services are bundled to be sold as a single entity. Bundling enables the purchasing of several goods and services from a single vendor. While the goods and services are often linked, they may also consist of different items that appeal to a particular market segment.
Cross-subsidiary:
When products and goods and products and services are integrated, they form a subsidiary side and a money side, maximizing the overall revenue impact. A subsidiary is a firm owned entirely or in part by another business, referred to as the parent company or holding company. A parent company with subsidiaries is a kind of conglomerate, a corporation that consists of several distinct companies; sometimes, the national or worldwide dispersion of the offices necessitates the establishment of subsidiaries.
Ingredient branding:
Ingredient branding is a kind of marketing in which a component or ingredient of a product or service is elevated to prominence and given its own identity. It is the process of developing a brand for an element or component of a product in order to communicate the ingredient's superior quality or performance. For example, everybody is aware of the now-famous Intel Inside and its subsequent success.
Integrator:
A systems integrator is an individual or business specializing in integrating component subsystems into a unified whole and ensuring that those subsystems work correctly together. A process is known as system integration. Gains in efficiency, economies of scope, and less reliance on suppliers result in cost reductions and may improve the stability of value generation.
Regular replacement:
It includes items that must be replaced on a regular basis; the user cannot reuse them. Consumables are products utilized by people and companies and must be returned regularly due to wear and tear or depletion. Additionally, they may be described as components of a final product consumed or irreversibly changed throughout the production process, including semiconductor wafers and basic chemicals.
Long tail:
The long tail is a strategy that allows businesses to realize significant profit out of selling low volumes of hard-to-find items to many customers instead of only selling large volumes of a reduced number of popular items. The term was coined in 2004 by Chris Anderson, who argued that products in low demand or with low sales volume can collectively make up market share that rivals or exceeds the relatively few current bestsellers and blockbusters but only if the store or distribution channel is large enough.
Licensing:
A formal agreement in which the owner of the copyright, know-how, patent, service mark, trademark, or other intellectual property grants a licensee the right to use, manufacture, and sell copies of the original. These agreements often restrict the licensee's scope or area of operation, define whether the license is exclusive or non-exclusive, and stipulate whether the licensee will pay royalties or another kind of compensation in return. While licensing agreements are often used to commercialize the technology, franchisees also utilize them to encourage the sale of products and services.
Make and distribute:
In this arrangement, the producer creates the product and distributes it to distributors, who oversee the goods' ongoing management in the market.
Disruptive trends:
A disruptive technology supplants an existing technology and fundamentally alters an industry or a game-changing innovation that establishes an altogether new industry. Disruptive innovation is defined as an invention that shows a new market and value network and ultimately disrupts an established market and value network, replacing incumbent market-leading companies, products, and alliances.
Low touch:
Historically, developing a standard touch sales model for business sales required recruiting and training a Salesforce user who was tasked with the responsibility of generating quality leads, arranging face-to-face meetings, giving presentations, and eventually closing transactions. However, the idea of a low-touch sales strategy is not new; it dates all the way back to the 1980s.
Recommended companies based on your search:

PepsiCo, Inc. is an American multinational food, snack and beverage corporation headquartered in Purchase, New...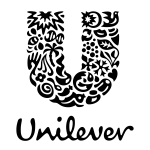 Unilever is an Anglo-Dutch multinational consumer goods company co-headquartered in Rotterdam, Netherlands, an...
You rock! Thank you for your interest.
Before starting the canvas download, we would like to ask you to pay with a tweet.
x
Before downloading the canvas, we would like to invite you to our newsletter, from time-to-time we will send you curated content about business strategy