This web app uses cookies to compile statistic information of our users visits. By continuing to browse the site you are agreeing to our use of cookies. If you wish you may change your preference or read about cookies
close
Why BM Express's Business Model is so successful?
Get all the answers
---
BM Express's Company Overview
---
BM Express is a service company dedicated to providing courier/ cargo transportation services to connect Australia and The Philippines. Since our founding in 1990, we have been active in providing a full range of parcel delivery services for customers and business owners alike, making us the largest Filipino courier service in Australia.
www.bmexpress.com
Country: Australia
Foundations date: 1990
Type: Private
Sector: Transportation
Categories: Logistics
---
BM Express's Customer Needs
---
Social impact:
Life changing:
Emotional: provides access, badge value, rewards me
Functional: connects, avoid hassles, reduces risks, saves time, reduces effort, organizes, integrates, simplifies, quality, informs
---
BM Express's Related Competitors
---
---
BM Express's Business Operations
---
Cross-selling:
Cross-selling is a business strategy in which additional services or goods are offered to the primary offering to attract new consumers and retain existing ones. Numerous businesses are increasingly diversifying their product lines with items that have little resemblance to their primary offerings. Walmart is one such example; they used to offer everything but food. They want their stores to function as one-stop shops. Thus, companies mitigate their reliance on particular items and increase overall sustainability by providing other goods and services.
Brokerage:
A brokerage firm's primary responsibility is to serve as a middleman, connecting buyers and sellers to complete transactions. Accordingly, brokerage firms are compensated through commission once a transaction is completed. For example, when a stock trade order is executed, a transaction fee is paid by an investor to repay the brokerage firm for its efforts in completing the transaction.
Customer loyalty:
Customer loyalty is a very successful business strategy. It entails giving consumers value that extends beyond the product or service itself. It is often provided through incentive-based programs such as member discounts, coupons, birthday discounts, and points. Today, most businesses have some kind of incentive-based programs, such as American Airlines, which rewards customers with points for each trip they take with them.
Decomposition:
Simplifying many product kinds inside a product group or set of goods. A technique for doing business analysis in which a complex business process is dissected to reveal its constituent parts. Functional decomposition is a technique that may be used to contribute to an understanding and management of large and complicated processes and assist in issue solving. Additionally, functional decomposition is utilized in computer engineering to aid in the creation of software.
Make more of It:
The business invests time and money in developing in-house expertise and development that may be used both internally and outside to sell goods or services to clients or third parties. AWS was created to meet Amazon's cloud computing requirements. They quickly discovered that they could offer their services to end-users. At the moment, AWS accounts for about 11% of Amazon's overall income.
Performance-based contracting:
Performance-based contracting (PBC), sometimes referred to as performance-based logistics (PBL) or performance-based acquisition, is a method for achieving quantifiable supplier performance. A PBC strategy focuses on developing strategic performance measures and the direct correlation of contract payment to success against these criteria. Availability, dependability, maintainability, supportability, and total cost of ownership are all standard criteria. This is accomplished mainly via incentive-based, long-term contracts with precise and quantifiable operational performance targets set by the client and agreed upon by contractual parties.
Orchestrator:
Orchestrators are businesses that outsource a substantial portion of their operations and processes to third-party service providers or third-party vendors. The fundamental objective of this business strategy is to concentrate internal resources on core and essential functions while contracting out the remainder of the work to other businesses, thus reducing costs.
Shop in shop:
A store-within-a-store, sometimes known as a shop-in-shop, is an arrangement in which a retailer leases out a portion of its retail space to another business to operate another independent store. This arrangement is prevalent with gas stations and supermarkets. In addition, numerous bookstores collaborate with coffee shops since consumers often want a spot to relax and enjoy a beverage while browsing. Frequently, the shop-within-a-store is owned by a manufacturer who operates an outlet inside a retailer's store.
Solution provider:
A solution provider consolidates all goods and services in a particular domain into a single point of contact. As a result, the client is supplied with a unique know-how to improve efficiency and performance. As a Solution Provider, a business may avoid revenue loss by broadening the scope of the service it offers, which adds value to the product. Additionally, close client interaction enables a better understanding of the customer's habits and requirements, enhancing goods and services.
Supply chain:
A supply chain is a network of companies, people, activities, data, and resources that facilitate the movement of goods and services from supplier to consumer. The supply chain processes natural resources, raw materials, and components into a completed product supplied to the ultimate consumer. In addition, used goods may re-enter the distribution network at any point where residual value is recyclable in advanced supply chain systems. Thus, value chains are connected through supply chains.
Recommended companies based on your search:

Shiply is a UK-based company providing an internet marketplace where transport service requesters may list ite...

Japan Post Holdings Co., Ltd. was a Japanese State-owned conglomerate headquartered in Kasumigaseki, Chiyoda, ...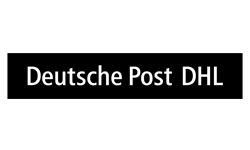 Deutsche Post AG is a German courier company and the world's largest. With its headquarters in Bonn, the corpo...
You rock! Thank you for your interest.
Before starting the canvas download, we would like to ask you to pay with a tweet.
x
Before downloading the canvas, we would like to invite you to our newsletter, from time-to-time we will send you curated content about business strategy