This web app uses cookies to compile statistic information of our users visits. By continuing to browse the site you are agreeing to our use of cookies. If you wish you may change your preference or read about cookies
close
Why Japan Post Holdings's Business Model is so successful?
Get all the answers
---
Japan Post Holdings's Company Overview
---
Japan Post Holdings Co., Ltd. was a Japanese State-owned conglomerate headquartered in Kasumigaseki, Chiyoda, Tokyo, now privatized. It is mainly engaged in postal and logistics business, Financial window business, banking business and life insurance business. The company offers letters and goods transportation services, stamp sales, deposits, loans, and insurance products. There were plans to fully privatize the agency but these have been put on hold.
www.japanpost.jp
Country: Japan
Foundations date: 2006
Type: Public
Sector: Transportation
Categories: Logistics
---
Japan Post Holdings's Customer Needs
---
Social impact:
Life changing:
Emotional: provides access, badge value, rewards me
Functional: connects, avoid hassles, reduces risks, saves time, reduces effort, organizes, integrates, simplifies, quality, informs
---
Japan Post Holdings's Related Competitors
---
---
Japan Post Holdings's Business Operations
---
Add-on:
An additional item offered to a customer of a primary product or service is referred to as an add-on sale. Depending on the industry, add-on sales may generate substantial income and profits for a firm. For example, when a customer has decided to purchase the core product or service, the salesman at an automotive dealership will usually offer an add-on sale. The pattern is used in the price of new software programs based on access to new features, number of users, and so forth.
Cross-selling:
Cross-selling is a business strategy in which additional services or goods are offered to the primary offering to attract new consumers and retain existing ones. Numerous businesses are increasingly diversifying their product lines with items that have little resemblance to their primary offerings. Walmart is one such example; they used to offer everything but food. They want their stores to function as one-stop shops. Thus, companies mitigate their reliance on particular items and increase overall sustainability by providing other goods and services.
Brokerage:
A brokerage firm's primary responsibility is to serve as a middleman, connecting buyers and sellers to complete transactions. Accordingly, brokerage firms are compensated through commission once a transaction is completed. For example, when a stock trade order is executed, a transaction fee is paid by an investor to repay the brokerage firm for its efforts in completing the transaction.
Cash machine:
The cash machine business model allows companies to obtain money from sales since consumers pay ahead for the goods they purchase, but the costs required to generate the revenue are not yet paid. This increases companies' liquidity, which they may use to pay off debt or make additional investments. Among several others, the online store Amazon often employs this business model.
Customer relationship:
Due to the high cost of client acquisition, acquiring a sizable wallet share, economies of scale are crucial. Customer relationship management (CRM) is a technique for dealing with a business's interactions with current and prospective customers that aims to analyze data about customers' interactions with a company to improve business relationships with customers, with a particular emphasis on retention, and ultimately to drive sales growth.
Archetypes of business model design:
The business model archetypes include many business personalities and more than one business model linked to various goods or services. There is a common foundation behind the scenes of each unit, but from a management standpoint, each group may operate independently.
Best in class services:
When a firm brings a product to market, it must first create a compelling product and then field a workforce capable of manufacturing it at a competitive price. Neither task is simple to perform effectively; much managerial effort and scholarly study have been dedicated to these issues. Nevertheless, providing a service involves another aspect: managing clients, who are consumers of the service and may also contribute to its creation.
Bundling:
Multiple products or services have been bundled together to enhance the value. Bundling is a marketing technique in which goods or services are bundled to be sold as a single entity. Bundling enables the purchasing of several goods and services from a single vendor. While the goods and services are often linked, they may also consist of different items that appeal to a particular market segment.
Cross-subsidiary:
When products and goods and products and services are integrated, they form a subsidiary side and a money side, maximizing the overall revenue impact. A subsidiary is a firm owned entirely or in part by another business, referred to as the parent company or holding company. A parent company with subsidiaries is a kind of conglomerate, a corporation that consists of several distinct companies; sometimes, the national or worldwide dispersion of the offices necessitates the establishment of subsidiaries.
Make more of It:
The business invests time and money in developing in-house expertise and development that may be used both internally and outside to sell goods or services to clients or third parties. AWS was created to meet Amazon's cloud computing requirements. They quickly discovered that they could offer their services to end-users. At the moment, AWS accounts for about 11% of Amazon's overall income.
State-owned:
As rivals or subjects of study, Chinese businesses' emergence on the world stage necessitates or creates a new category of business models: state-owned enterprises. These enterprises typically do not exist for profit but rather to offer critical goods and services to society that cannot be supplied economically by established firms. This model is characterized by fixed pricing, monopoly access to consumers, an advantage in exploiting resources, minimal or no tax obligations, and recurring financial losses.
Private level banking:
Private label banks allow any business with a sizable client base, brand, or unique technological solution to operating as a private label bank. Private banking refers to the customized financial and banking services to its affluent high net worth individual (HNWI) customers. HNWIs generally have more money than ordinary individuals, enabling them to access a broader range of conventional and alternative assets. Private banks' goal is to connect such people with the most suitable alternatives.
Pay as you go:
Pay as you go (PAYG) business models charge based on actual consumption or use of a product or service. Specific mobile phone contracts work on this principle, in which the user may purchase a phone card that provides credit. However, each call is billed separately, and the credit balance is depleted as the minutes are used (in contrast to subscription models where you pay a monthly fee for calls). Pay as you go is another term for pay & go, pay per use, pay per use, or pay-as-you-go.
Solution provider:
A solution provider consolidates all goods and services in a particular domain into a single point of contact. As a result, the client is supplied with a unique know-how to improve efficiency and performance. As a Solution Provider, a business may avoid revenue loss by broadening the scope of the service it offers, which adds value to the product. Additionally, close client interaction enables a better understanding of the customer's habits and requirements, enhancing goods and services.
Supply chain:
A supply chain is a network of companies, people, activities, data, and resources that facilitate the movement of goods and services from supplier to consumer. The supply chain processes natural resources, raw materials, and components into a completed product supplied to the ultimate consumer. In addition, used goods may re-enter the distribution network at any point where residual value is recyclable in advanced supply chain systems. Thus, value chains are connected through supply chains.
Recommended companies based on your search: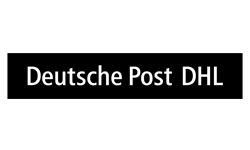 Deutsche Post AG is a German courier company and the world's largest. With its headquarters in Bonn, the corpo...

BM Express is a service company dedicated to providing courier/ cargo transportation services to connect Austr...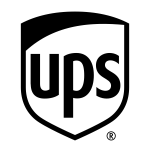 United Parcel Service, Inc. (UPS) is the world's largest package delivery company and a provider of supply-cha...
You rock! Thank you for your interest.
Before starting the canvas download, we would like to ask you to pay with a tweet.
x
Before downloading the canvas, we would like to invite you to our newsletter, from time-to-time we will send you curated content about business strategy