This web app uses cookies to compile statistic information of our users visits. By continuing to browse the site you are agreeing to our use of cookies. If you wish you may change your preference or read about cookies
Your search for
Roads
Resulted in 3 canvas

The China State Construction Engineering Corporation is a Chinese construction company ranked the 3rd largest in the world and the 20th largest genera...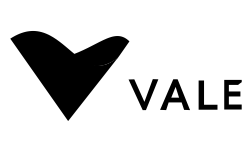 Vale S.A. is a global producer of iron ore and iron ore pellets, key raw materials for steelmaking, and producer of nickel. The company also produces ...

Destak is a Portuguese free daily newspaper, which is distributed in Lisbon, Porto and Coimbra, and also other Portuguese cities. It is the first free...
Before downloading the canvas, we would like to invite you to our newsletter, from time-to-time we will send you curated content about business strategy